January 15, 2013
Tascam iM2X - X/Y Stereo Condenser Microphone Attachment
The Tascam iM2X - X/Y Stereo Condenser Microphone Attachment for iOS Devices connects to morph your iPad, iPhone or iPod into a high-quality digital recorder. The iM2X records at 16-bit/44.1kHz (CD quality) resolution and handles up to 125dB sound pressure levels. The free Linear PCM Recorder App, available on the iTunes App Store, provides optimized functionality.
The X/Y positioning of the two condenser microphones on the iM2x makes it ideal for single-source recordings. The same microphones are used in Tascam's Portable Digital Recorders, DR-07MKII and DR-40. They even rotate up to 180° to perfect their angling to the source.
The Tascam iM2X weighs just over 1 ounce, adding almost no mass at all to your iOS device. It has an onboard USB Mini type B port, allowing you to charge your device during operation despite the docking connector being in use.
You can get this unit at the best price over at BH Photo Video.
Very cool way to make your phone into a good recording unit!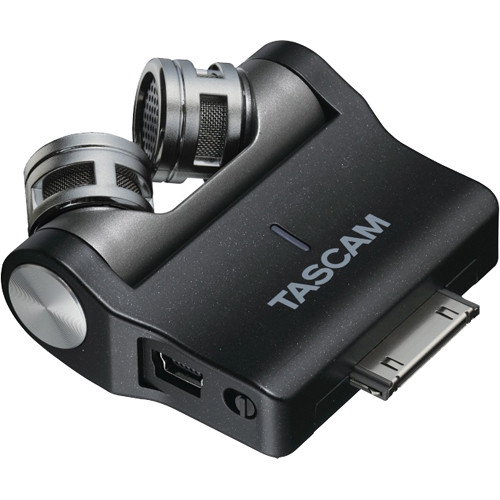 By Robert Renman - www.dolphinstreet.com
Comment on this?
» Recommend this page to a friend!
» RSS