December 30, 2016
Top 75 Guitar Blogs & Websites Every Guitarist Must Follow
I have been listed as one of the top 75 guitar blogs in the world. Wow, that is an honour.
I really don't deserve it, since I don't have much time to update Dolphinstreet anymore. Most of my time is spent on my other website, MGA.
However, I certainly appreciate the mention.
Which are your favourite guitar blogs? Or perhaps even simpler - what's your favourite guitar-related websites, period?
Thanks to Feedspot for listing me as one of the top guitar blogs.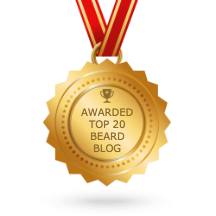 By Robert Renman - www.dolphinstreet.com
» RSS