October 16, 2017
Top YouTube Guitar Channels
I have been names as one of the top YouTube channels for guitar. I am happy that my YouTube work is getting noticed. I've been doing this for a long time now, and it's great that it's working.
What is your favourite YouTube channel? Please subscribe to my channel here - I'm hoping I can speed up the growth of it!
Which are your favourite guitar blogs? Or perhaps even simpler - what's your favourite guitar-related websites, period?
You can see my listing in this compilation - click the medal below: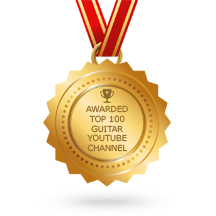 By Robert Renman - www.dolphinstreet.com
» RSS